PTSO Parents Night Out - December 10th 3:15-8:00 pm
Winners Announced!! Thank you for Supporting the PTSO Coin Challenge Fundraiser
Coin War's Winners Announced!
The overall amount of money raised by our students was $1,490.75.
FYI - The 5th Grade had 7,000 pennies, the most pennies donated. Don't Forget that was subtracted from the total amount in their jug. A lot of students were working for them NOT to win.
Our K-2 Winners were:
3rd place - 1st grade with $101.90
2nd place - 2nd grade with $112.55
Winner is - K/PreK with $274.90
Our 3-5 Winners were
3rd place - 4th grade with $233.40
2nd place - 3rd grade with $256.58
1st place - 5th grade with $319.95
The winning grade levels will be treated to their prize later this week. We appreciate all the money that the students collected and brought to school for this fun competition.
TRES Receives 6 GEF Grants for our School!!!
Congratulations to our staff members that received grants from the Granville Education Foundation to fund educational projects in their classrooms this year. We are very excited for our students that will benefit from these grants. Thank you GEF for working to help in the education of all Granville County Students.
Costume Parade Was Oct. 29th 1-2 pm What a Great Time!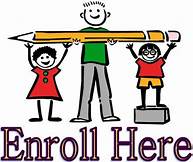 4th Grade Building Earth Quake Strong Structures
Sorry, but there was nothing found. Please try different filters.